Secure location aware VM deployment on the edge through OpenStack and ARM TrustZone
Abstract: The paper presents the location-aware capabilities of a trusted EdgeVIM, work done by Virtual Open Systems as part of the 5GCity project. The goal of developing a VIM with integrated security features is to build a trusted edge based on the hardware isolation of ARM TrustZone. On top of that, the trusted VIM is used as a secure foundation to perform location-aware virtual machine deployment utilizing the dispersed nature of the infrastructure.
Related Info can be read here: www.5gcity.eu/wp-content/uploads/2019/07/trustedvim_eucnc2019.pdf
Authors: Teodora Sechkova, Enrico Barberis, Michele Paolino (Virtual Open Systems SAS, France)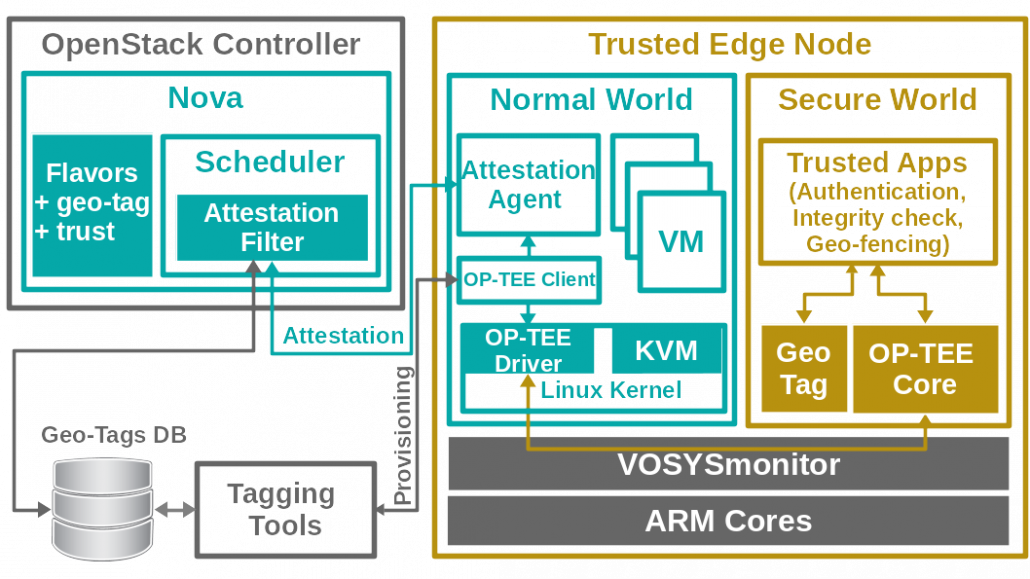 Network Slicing-aware NFV Orchestration for 5G Service Platforms
Abstract: The paper presents a survey of how various network virtualization solutions address slicing, reviewing the management and orchestration tools available to implement network slicing, and describing the slice-aware orchestration platform designed for 5GCity. The 5GCity "Slice Manager" enables the virtualized and non-virtualized network elements and function to be easily logically segmented, configured and reused in order to meet various demands.
Related Info can be read here: www.5gcity.eu/wp-content/uploads/2019/07/Network_slicing_aware_NFVO.pdf
Authors: Hamzeh Khalili, Apostolos Papageorgiou and Shuaib Siddiqui (i2CAT, Spain); Dimitra Simeonidou, Carlos Colman-Meixner and Reza Nejabati (University of Bristol, UK); Gino Carrozzo (Nextworks, Italy)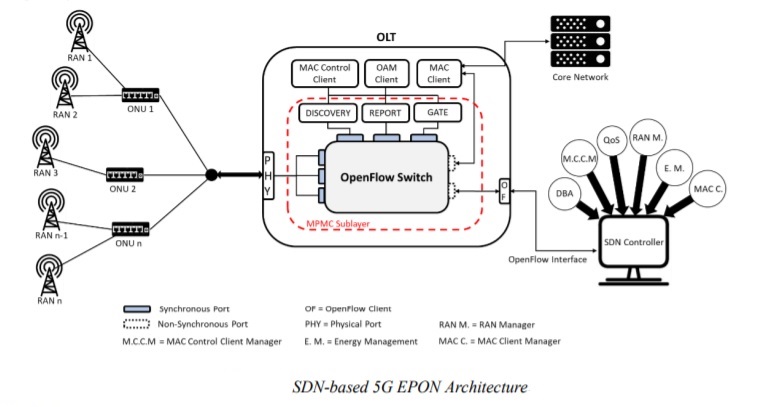 Cloud & Edge Trusted Virtulized Iinfrastructure Manager (VIM)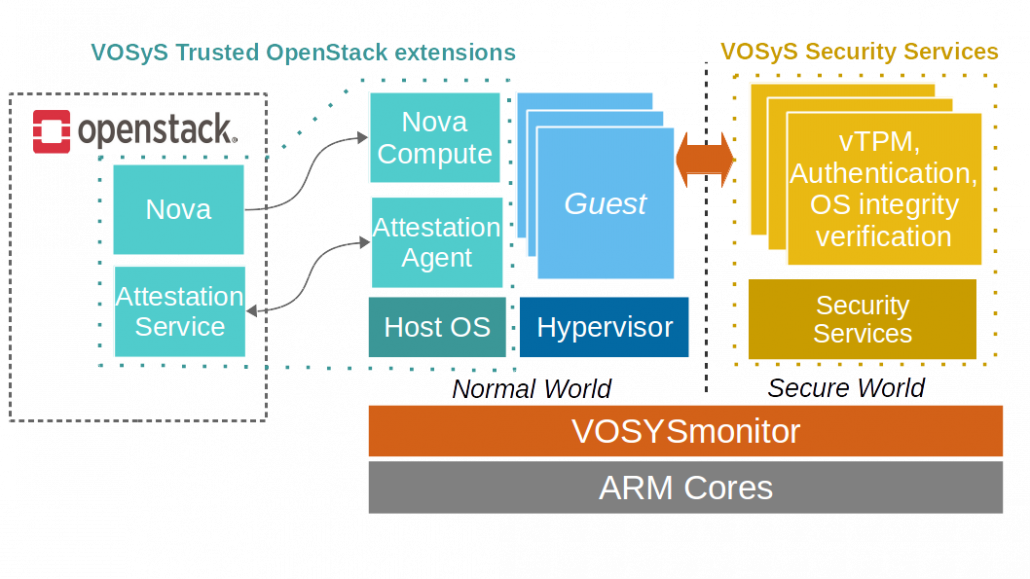 5G – Enabled Architecture on City Infrastructure for UHD and Immersive Media Production and Broadcasting
Abstract: The H2020 5GCity project aims to provide a solution for such issues by designing, developing, and deploying a sliceable, distributed cloud/edge and radio platform with neutral hosting capability to support the sharing between information technology infrastructure owners and media service providers (i.e., vertical media actors). 
Related info can be found here: https://ieeexplore.ieee.org/abstract/document/8671464/authors#authors
Authors : Antonino Albanese, Konstantinos Antoniou,  Gino Carrozzo, Jordi Colom, Paolo Cruschelli, Sergi Figuerola, Antonio Garcia, Hamzeh Khalili, Carlos Colman Meixner, Reza Nejabati, Ioannis Neokosmidis, Apostolos Papageorgiou, David Pujals, Pedro Santos, Muhammad Shuaib Siddiqui, Dimitra Simeonidou, Rita Spada, Alexandre Ulisses, Luca Vignaroli.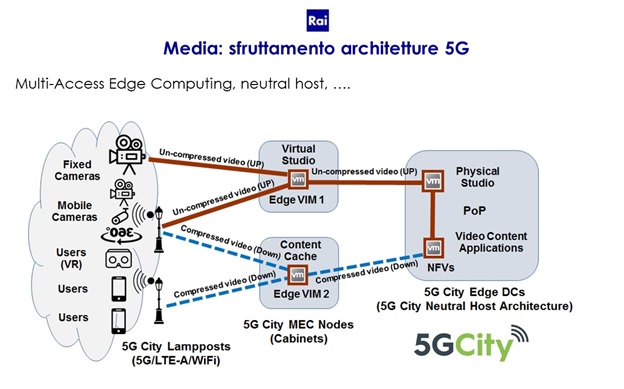 SDN-based Architecture in 5G EPON Nodes
Design Considerations for an Energy-Aware SDN-based Architecture in 5G EPON Nodes is introducing a framework to base on SDN concept in order to prepare the EPON backhaul to deal with the 5G applications and services, and minimizes the energy consumption of EPON networks.
Related Info can be find the this link: http://icton2018.upb.ro/
Authors: Hamzeh Khalili, Pouria Sayyad Khodashenas, David Rincon , Shuaib Siddiqui, Jose Ramon Piney and Sebastia Sallent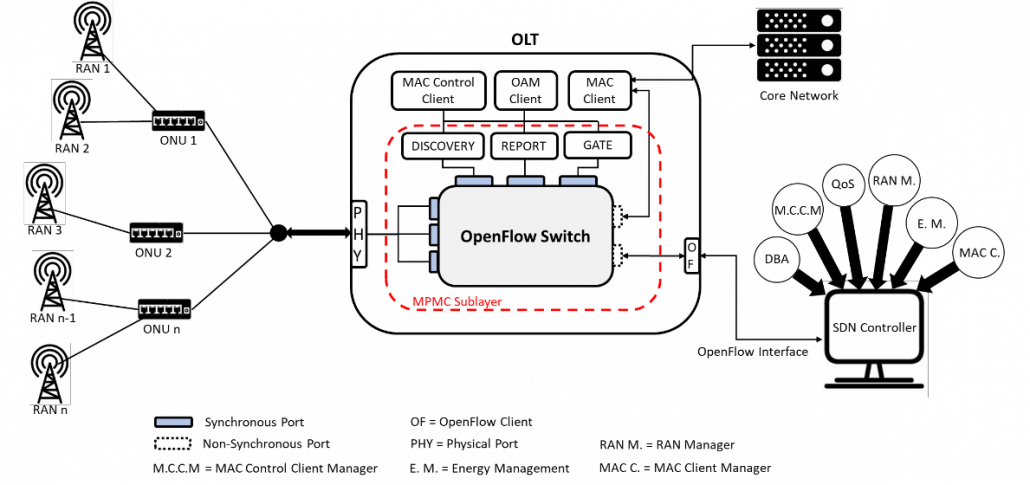 NFV-based Ecosystem for 5G Neutral Hosts
Edge Computing Enhancements in an NFV-based Ecosystem for 5G Neutral Hosts – provide a solution that combines extensions in the orchestration and VIM layers, along with concrete solutions to the ETSI-identified open issues for NFV-MEC integration, in order to pave the way towards edge-aware NFV solutions for 5G neutral hosts.
Related info can be found here: http://nfvsdn2018.ieee-nfvsdn.org/
Authors : Gabriele Baldoni, Paolo Cruschelli, Michele Paolinox, Carlos Colman Meixnerxx, Antonino Albanese, Apostolos Papageorgiou, Hamzeh Khalili, Shuaib Siddiqui, and Dimitra Simeonidou