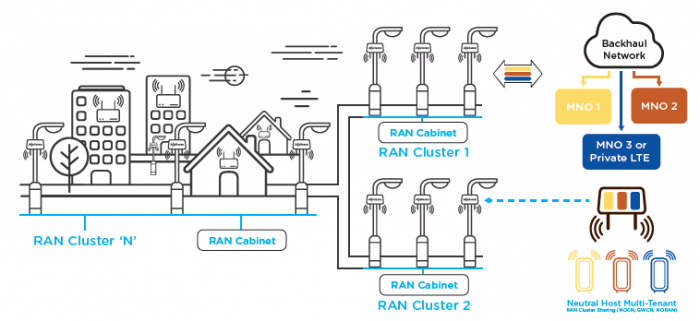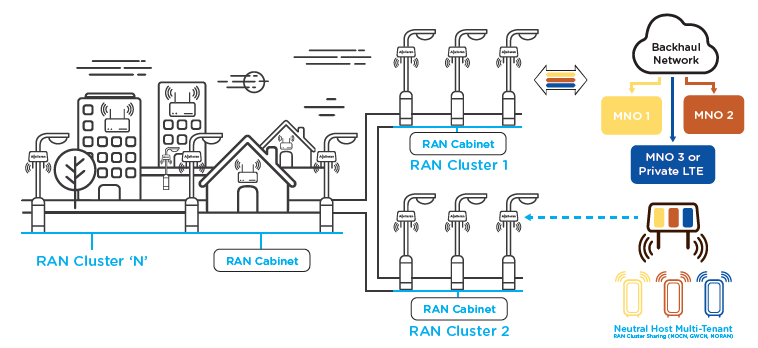 Neutral Host vRAN Architectures based on Accelleran dRAX™
The 5GCity project deploys a 5G Neutral Host Platform on which multiple tenants, both Public and Private, can easily enable 5G Smart City applications.
5GCity project enables a distributed cloud and radio platform for 5G neutral hosts and runs pilots in Barcelona (ES), Bristol (UK) and Lucca (IT). Some real exploitation derivatives based on 5GCity have also been shown in other cities such as the 'smart lamppost' offering demonstrated by partners Ubiwhere and Accelleran in Guimarães (PT).
The new urban deployments will share 5G network infrastructure with municipalities playing the 'neutral hosts' role with small cells installed in urban furniture (e.g. in lampposts) and providing cloud and edge enabled '5G network slices' for 'multi-tenant' operators.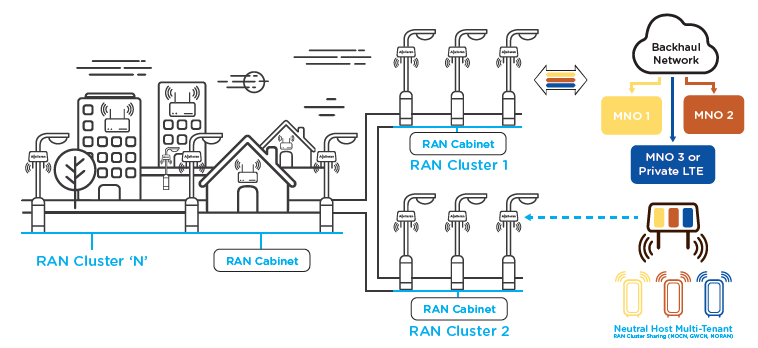 Authors: Simon Pryor and Antonio Garcia – Accelleran