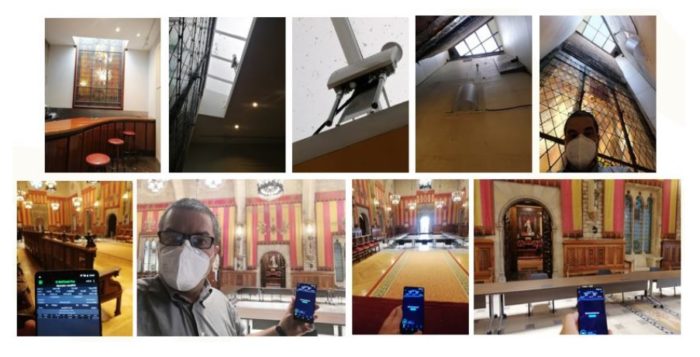 5GCity Project Indoor Field Tests in Barcelona City Council
5GCity Barcelona main pilot validation in licensed spectrum was already performed and finalised using 3 Accelleran Small Cells deployed outdoors in lampposts at 22@ District. Additionally, 2 further Small Cells were added as an indoor deployment in Barcelona City Council – Saló de Cent to enable BTV Mobile Backpack video transmissions of the Barcelona City Council plenaries. After some pre-covid19 installation and pre-testing sessions, the final indoor field tests were performed using these additional Small Cells by 5GCity partners: Accelleran, IMI, i2CAT and Betevé.
The indoor field tests at Saló de Cent consisted in the measurement of coverage and throughputs inside and outside the main room at different locations. Measurements consisted on radio interface signal quality (SNR/RSRP/RSRQ/RSSI) and DL/UL throughput/jitter/latency/packet loss.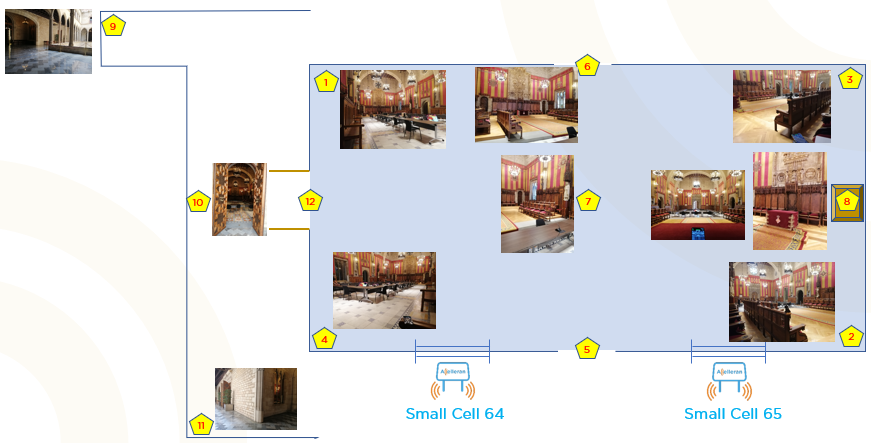 Read more on 5GCity Project Indoor Field Tests in Barcelona City Council