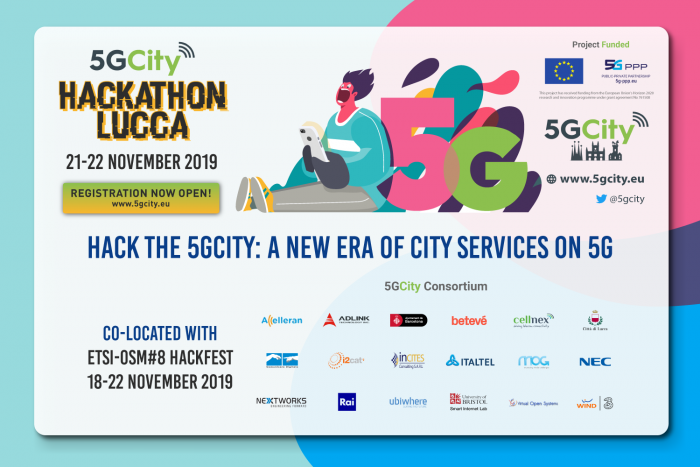 2nd 5GCity Hackathon in Lucca
The 5GCity Consortium has organized its 2nd 5GCity Hackathon in the suggestive location of Real Collegio in Lucca (Tuscany).
The 5GCity project, that will be concluded in March 2020, has focused on live demonstration of 5G services in three cities going through digital transformation: Bristol, Barcelona, Lucca. Through the 5G management and orchestration platform and a powerful Service Development Kit (SDK) the consortium offered access to a rich set of primitive functions for network and vertical application services which can be used to programme connectivity with QoS, media acquisition and transcoding, traffic monitoring in the new NFV infrastructures for 5G.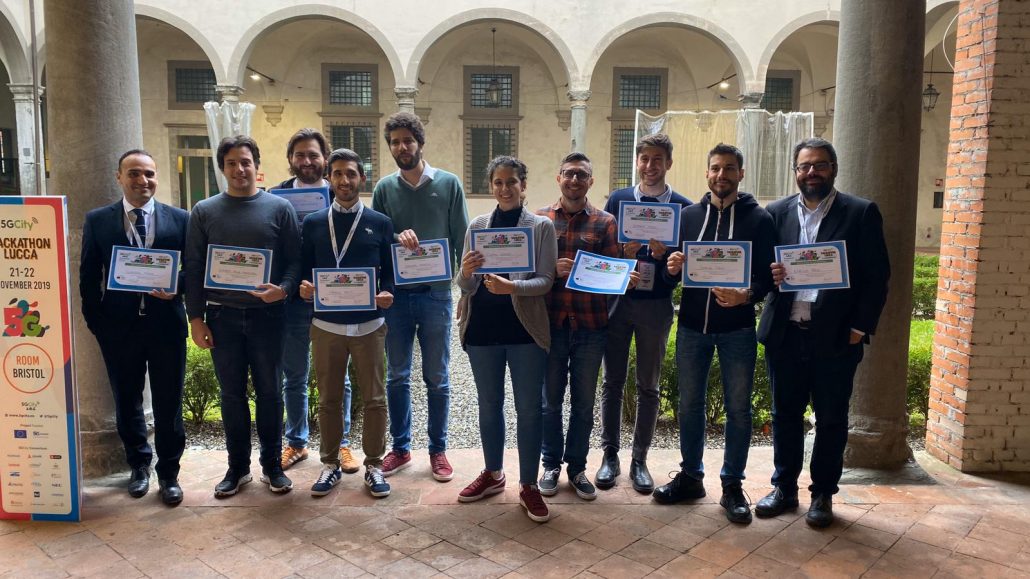 The purpose of the 5GCity Hackathon in Lucca was to demonstrated in operational conditions, using the 5GCity platform and the neutral host concept, to turn a city-infrastructure into a distributed and multi-tenant edge infrastructure by relying on the 5GCity orchestration platform, based on OSM, to manage and orchestrate (NFV + MEC) end-to-end services and creating programmable and on demand network slices.