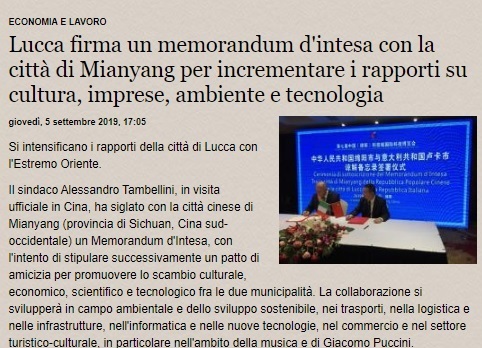 Lucca signs a memorandum in China on 5G
During the last month of September, the relations of the city of Lucca with the Far East moved intensify.
The mayor Alessandro Tambellini, on an official visit to China, signed a Memorandum of understanding with the Chinese city of Mianyang (Sichuan province, south-western China), with the intention of subsequently stipulating a friendship pact to promote exchange cultural, economic, scientific and technological relations between the two municipalities.
The collaboration will develop in the environmental and sustainable development fields, in transport, in logistics and infrastructure, in information technology and new technologies as 5G, in commerce and in the tourism-cultural sector, in particular in the field of music and Giacomo Puccini.