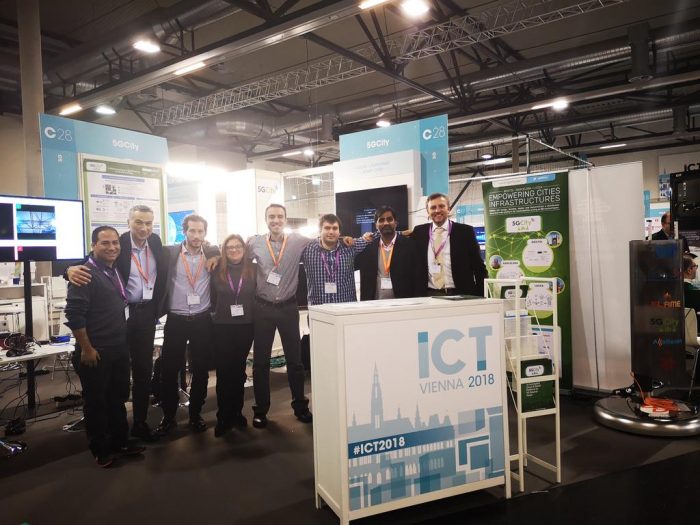 ICT 2018 In Wien | 5GCITY Report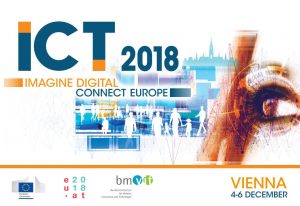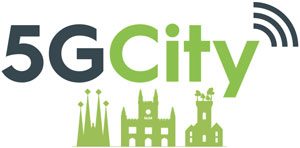 The 5GCity project has the precise goal of evaluating #5G technology service through challenging use cases in the cities of Barcelona (ES), Bristol (UK) and Lucca (IT). We work to demonstrate how a neutral host operator can offer the creation of multi-operator mobile connectivity solutions to meet the high demand for coverage in areas with a high concentration of users. The 5GCity consortium is formed by 18 partners from 7 European countries and funded by the European Commission under the 5G PPP Phase 2 of the Horizon 2020 programme.
ICT 2018 was organised by the European Commission's Directorate-General for Communications Networks, Content and Technology in cooperation with the Austrian Presidency, specifically dedicated to networking and promoting research and innovation in the field of Information and Communication Technologies. The event focused on Horizon 2020 Work Programme 2018-20; and it was a great occasion to build quality partnerships with academia, research institutes, industrial stakeholders, SMEs and government actors from all over Europe. 
During ICT 2018 Vienna, at BOOTH: C28, "5GCity", it was possible to experiment, in absolute preview, the upcoming opportunities offered by the 5G, with live demonstrations, posters, demos handouts, and flyers, as living proof of a closer than ever future. 5GCity flyers were also present at 5G in Action Stand.
In the ICT 2018, 5GCity was previewed the productions that embrace both the technological and creative-editorial aspects. The following demos were showcased:
5GCity Neutral Hosting: This demo shows 5GCity neutral host platform that enables an ICT infrastructure owner to slice and lease its infrastructure to 3rd party, such as virtual operators, which can rapidly deploy NFV-based services on the assigned slice.

5GCity Illegal waste dumping detection: The demo shows how 5G will help keeping a clean and pleasant city for citizens and tourists. It is focused on video surveillance of urban areas to prevent unauthorized dumping of waste materials by running video analytics at the edge for incident detection and alarm trigger.

360° Video Distribution & Immersive Video Services Distribution: This demo aims to unleash immersive experiences with distribution of UHD contents for city services. The demo leverages on the low latency and ultra-high bandwidth promises of 5G, to offer immersive experience to end-user (e.g., tourists) to see in real-time a reconstruction of antique city buildings and towers enriching the real vision with holographic models superimposed on the normal user's view.

5GCity MEC Orchestrator & VIM IoT: The 5GCity MEC Orchestrator and IoT VIM demo shows the integration between NFV and MEC allowing the cities to exploit the computational power of small devices and enabling new kind of services. This demo uses the 5GCity Multi-Tier Orchestrator to deploy a couple of ME Apps, the first one to provide a RNIS (Radio Network Information Service) that can be used by other ME Apps in the same ME Platform, the second to leverage this RNIS service to provide a nice dashboard that show RNIS data.

Video Acquisition & Production: This demo aims to engage the public in the media production for an event. The demo shows a mobile application capable of acquiring high-quality video in an event and stream it through 5GCity platform, using Wi-Fi connection, to a designated cloud-based application.

Mock-up Lamp post: The mock-up lamp post designed within 5GCity for use in the city of Barcelona was showcased at the booth. This lamp post is designed to host Small Cells and Wi-Fi equipment on the lamp post in Barcelona streets.
During the event, 5GCity stand received the VIP visit, showing strong interest and "demo handover" from important officers: Khalil Rouhana – European Commission, DG CONNECT, Deputy Director General; Pearse O'Donohue – Director for Future Networks in the European Commission, DG CONNECT, responsible for 5G, cloud & software, IoT, next generation internet, internet; Claire Bury – Deputy Director General in the European Commission, Directorate-General Communications Networks, Content and Technology.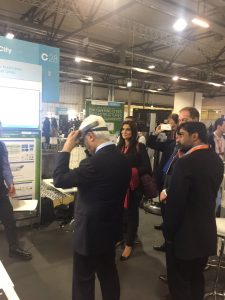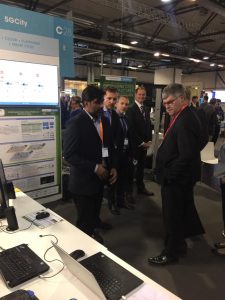 Dissemination Materials and Demos at 5GCity stand:
Flyer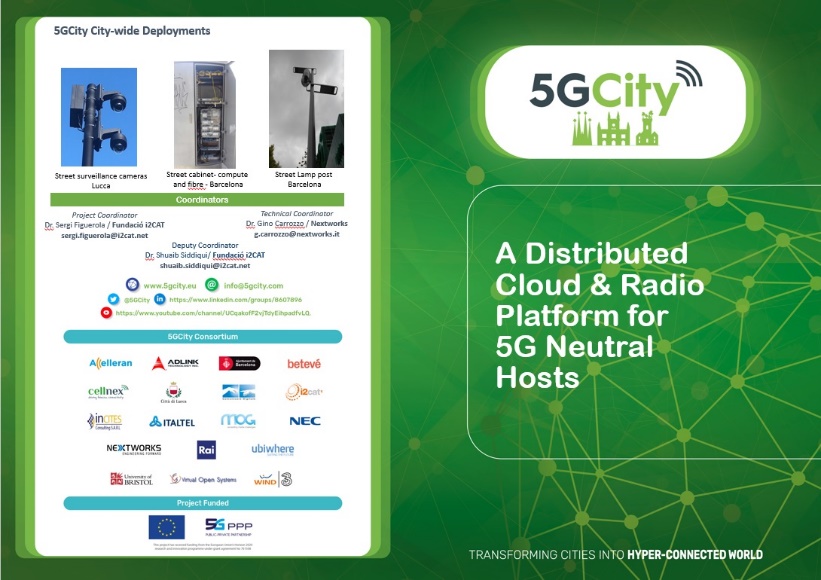 Demos Handout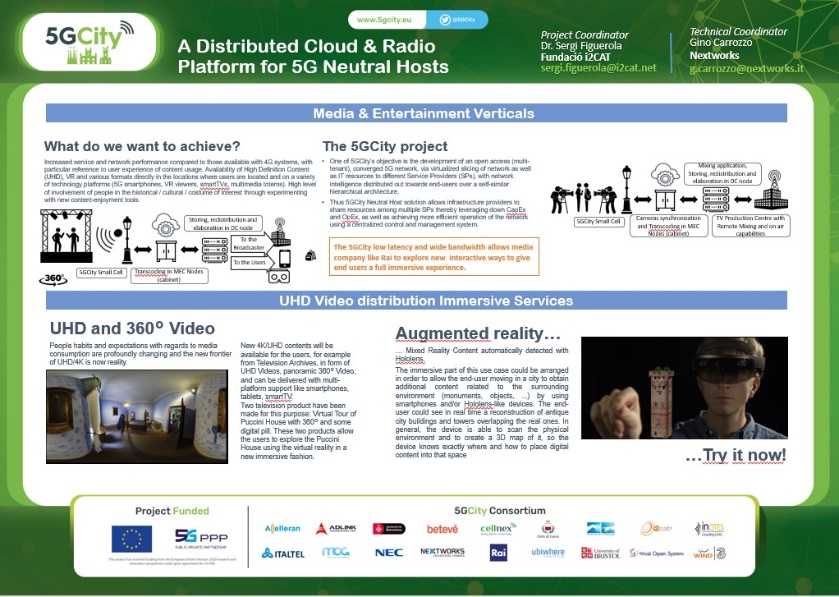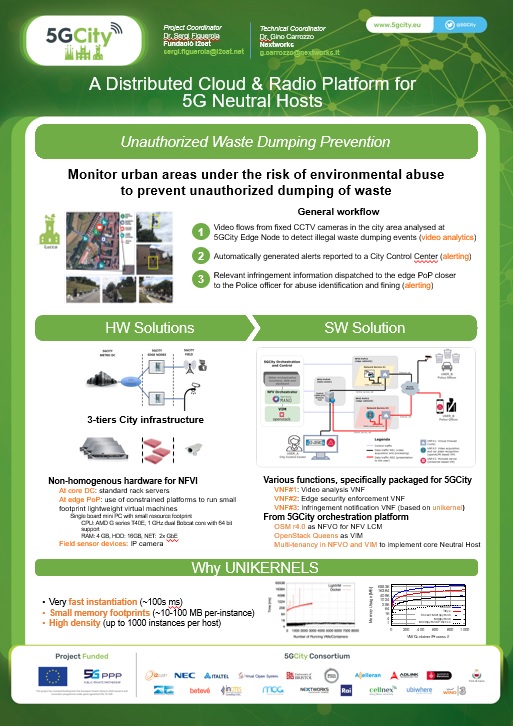 Author:
Carla Bressan