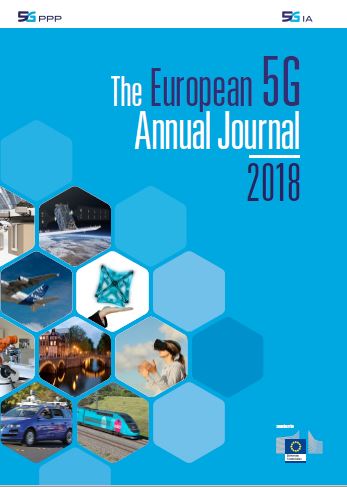 2018 edition of the European 5G Annual Journal has been released!
The Third issue released in June 2018 can be downloaded here.
Europe is entering into a critical phase in the global race to 5G and so is the 5G PPP.
In that respect, this third edition aims to present how 5G PPP Phase II master 5G technologies and look into their application with relevant users in particular  vertical industries.