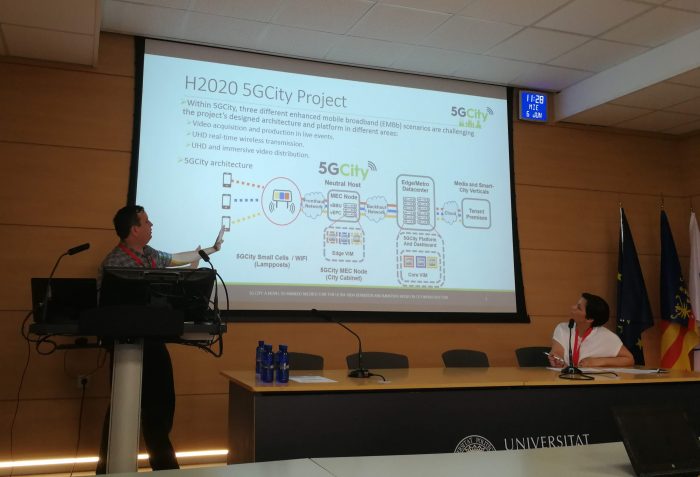 Bristol University and Carlos Colman presented a new 5G City paper
Our distinguished partner, Carlos Colman, for Bristol University presented the paper: "5G City: A novel 5G-enabled architecture for ultra-high definition and immersive media on city infrastructure", in a very special track reserved for 5G-PPP on the IEEE BSMB 2018.
Most projects presented are quite similar in some aspects to 5G City, but Carlos has underlined a very relevant novelties in the Sliceable Radio,  Neutral Host model, and in the street deployment of 5G networks which is committed for three cities as Barcelona, Bristol and Lucca.
Bristol University contribution and Carlos speech was very well accepted by the public, some comments and questions about the MEC,  vEPC with SDN protocol and the sliceability in the RAN (LTE).
Congratulation for all the coauthors, Bristol University and Carlos Colman!!