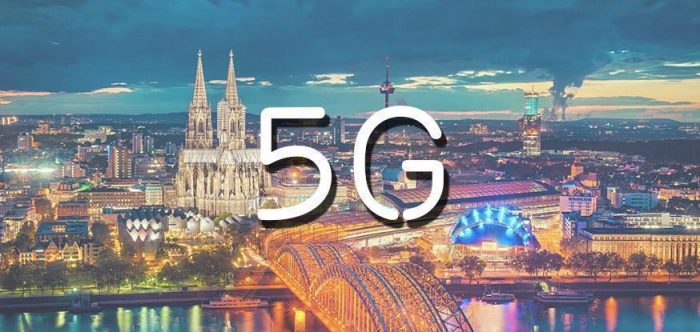 Germany likely to hold 5G spectrum auction next year
Germany's Federal Network Regulator said on Tuesday it planned to auction spectrum for fifth-generation (5G) mobile services in early 2019, rather than this year as originally planned.
"We want to auction the frequencies as quickly as possible," said a spokesman for the Bonn-based regulator, confirming a report in the Handelsblatt newspaper. "The likely date will be in early 2019."
Handelsblatt reported that the delay had resulted from a row between the transport ministry and the network regulator, which is also known as BNetzA, over the conditions under which bidders will be admitted to the auction.
The transport ministry, headed by Bavarian conservative Andreas Scheuer, has insisted that participants guarantee seamless 5G coverage while also pencilling in hefty proceeds from the auction round, the paper said.
The BNetzA, in turn, has argued that economic conditions should be realistic and wants to assert its decision-making independence, the newspaper also reported.
The disagreement comes as the Bavarian Christian Social Union, a junior partner in Chancellor Angela Merkel's coalition government, faces sinking poll ratings ahead of a state election this autumn.
The rollout of 5G is a precondition for deploying technologies like self-driving cars, and delays could leave Germany lagging other countries.
The government also hopes that the auctions will raise billions of euros, which it plans to plough back into upgrading the national broadband network.