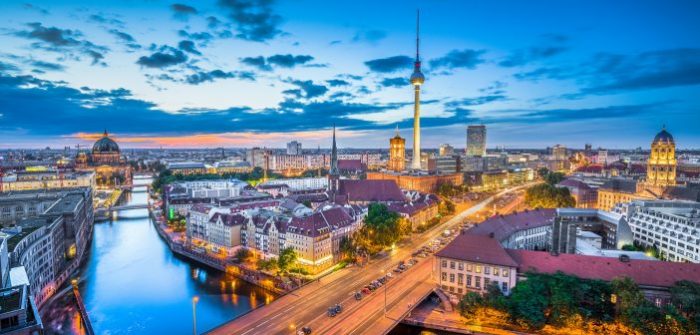 Deutsche Telekom deploys first antennas for 5G cluster in Berlin
Deutsche Telekom announced the deployment of the first 5G antennas to test the technology in downtown Berlin.
The antennas, which are based on 5G New Radio (5G NR), allowed Deutsche Telekom to demonstrate what it claims to be Europe's first 5G data connection over a live network. The telco said that it is currently in process to deploy a 5G cluster in Berlin.
Deutsche Telekom's 5G cluster in downtown Berlin is expected to span an area of up to five square kilometers. The first six commercial antennas are now installed in sites in Berlin's Mitte and Schöneberg districts for test operations. The telco said that an additional 70 cells are to be installed in the coming months, across a total of more than 20 sites.
"We're continuing on our strong preparation course for the rollout of 5G in 2020," said Claudia Nemat, Deutsche Telekom Board member for Technology and Innovation. "Right in the heart of Berlin, we're taking the next decisive step – with the successful integration of commercial 5G technology into our network."
"This 5G cluster in Berlin will serve as the basis for our future commercial 5G rollout in Germany. The antennas are providing important test results," said Walter Goldenits, CTO at Telekom Deutschland. "At the same time, they are real elements of what will be our future 5G network. We are preparing the ground so that our network will be ready when the first 5G-capable smartphones appear on the market."
Deutsche Telekom's 5G antennas are using frequencies in the 3.7 GHz spectrum band under a testing license provided by German regulators. The operator also explained that its 5G equipment is interacting with Deutsche Telekom's 4G spectrum in Germany.
The implementation is using commercial 5G equipment from Chinese vendor Huawei.
To accelerate the development of new 5G applications, Deutsche Telekom has launched the 5G Prototyping Program, in collaboration with its Berlin-based hub:raum start-up incubator.