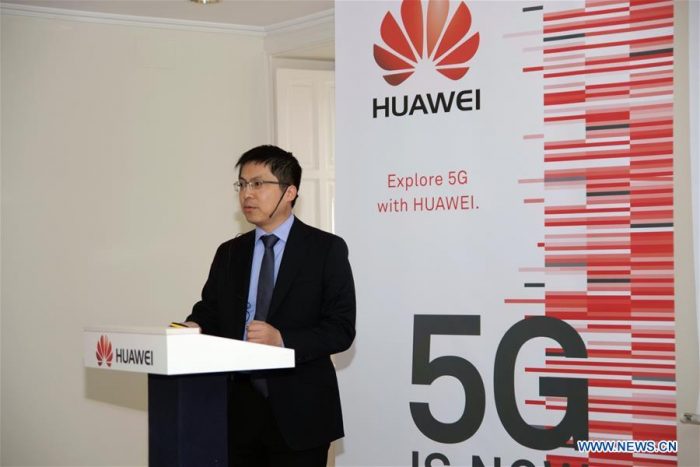 5G is Now! Huawei invite ICT stakeholders in Spain to explore 5G together
Recently in Madrid, Huawei has presented its WEU 5G Roadshow 2018 programme. Huawei 5G demo truck comes this year with the end to end portfolio of 5G products and solutions with full range, full scenario, and all-cloud being the defining characteristics and is going to tour ten European countries over the next three months.
Under the slogan "5G is now", those in attendance have had the opportunity to know the company's broad portfolio of 5G solutions and products, as well as real use cases in vertical industries.
During the opening ceremony, Tony Jin Yong, CEO of Huawei Spain, emphasised: "Through this programme, we once again demonstrate our commitment to develop 5G technology in Spain, based on a consistent investment strategy, end to end portfolio of 5G products and solutions and cooperation with local partners, to build an intelligent and totally connected world".
During the visits by media, government representatives and top technical universities teachers and students, some of the attendees mentioned: "The technologies and demos seen inside the truck are mesmerizing. It has been an amazing opportunity to get to know first-hand more about what Huawei is doing regarding 5G, the solution presentations are very interesting, and it has been a great experience."
Huawei is a global leader in the development of 5G technology and a pioneer in the research and development of this technology, in which it has been investing since 2009. In 2018, Huawei unveiled a full range of end-to-end (E2E) 3GPP-compliant 5G product solutions.
It is estimated that, in 2025, there will be 40 billion personal intelligent devices and 100 billion connections across the world. As the market demand grows, Huawei now can provide a full range of 5G products to guarantee an optimum deployment of the 5G technology, which include 5G core network, 5G bearer network, 5G base station, and 5G terminals including the current World's only commercial terminal — Huawei's 5G customer premise equipment (CPE) developed based on the 3GPP standards and chipset architecture.