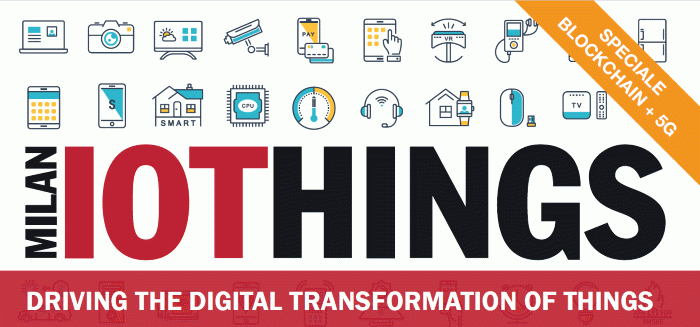 IoTMILAN with ITALIA5G and 5GCITY
IOTHINGS MILAN is the international event, organized by Innovability, totally dedicated to the IoT and the emerging Digital Transformation of Things.
The last edition, which took place on 16 and 17 May 2017, gathered over 1800 participants, including 82 companies including sponsors, partners and exhibitors from 15 countries around the world.
A heterogeneous public, both italian and international has participated in the 19 events scheduled to listen to the 124 speakers involved and appreciate the quality and updating of the topics proposed in the various sessions of the event.
IOTHINGS 2018 is the first Italian event to take stock of the 5G networks and the experimentations under way in Italy, hosting a meeting of the 5GCity European project. Dedicating an area to Blockchain and the IOTA cryptocurrency, IOTHINGS is positioned as the most innovative and "disruptive" appointment in the world of the Italian Internet of Things.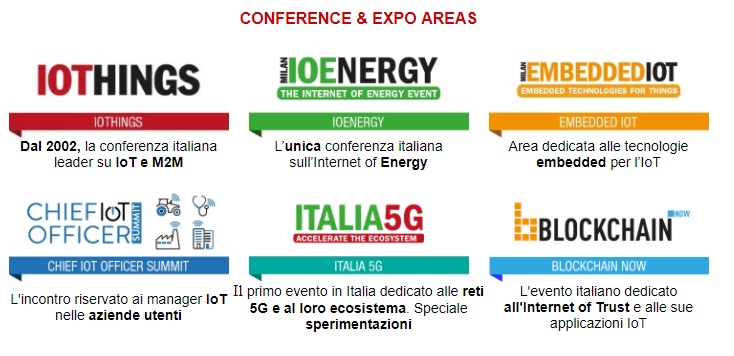 More info: IoT MILAN 2018