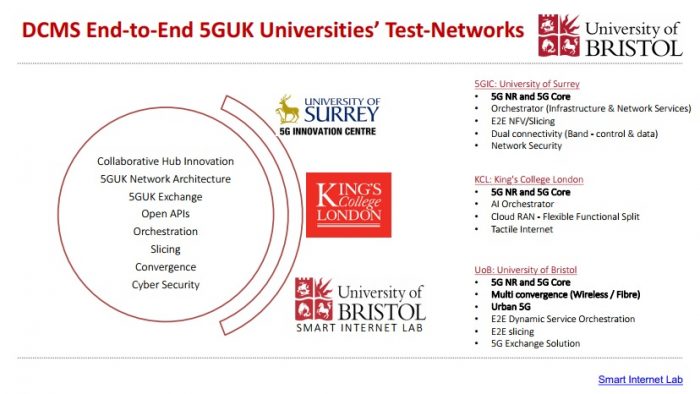 Bristol's digital twin offers world's most advanced 5G model
Bristol University's Smart Internet Lab has used its world-leading expertise in 5G radio models and mapping tools to create a 3D digital twin of the city.
This will be used to visualise and predict how 5G radio signals will flow around the city and to connected and autonomous vehicles. The twin was revealed to the public and government officials at last weekend's Layered Realities 5G Showcase event in Bristol.
The Lab deployed airborne laser scanners to capture an accurate 3D model of the terrain, buildings and trees. It also mapped virtual test mobile devices on the ground within the model to explore how they would communicate with the network, as well as virtual base stations.
Bristol owns one of the most advanced mmWave (millimetre wave) sounders in Europe, and emulated then measured the radio channel for 5G smart city, rail and road applications at 26GHz and 60GHz. This included modelling the radio wave channel to design the world's first gigabit link to trains.