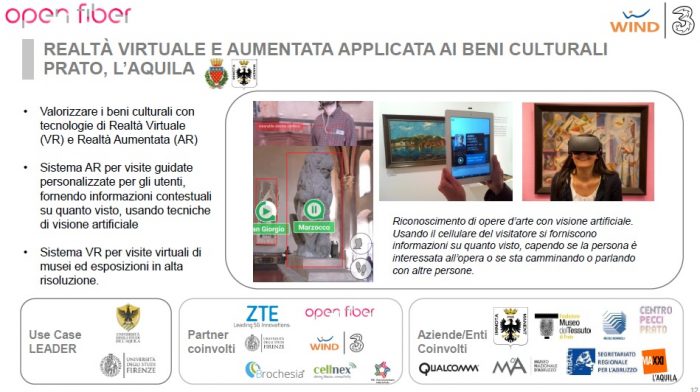 Italy, Portugal, and Australia plan 5G spectrum auctions ahead of 2019 rollouts
Italy, Portugal, and Australia are each setting the stage for 5G cellular network launches in 2019, as regulators in each country have announced near-term plans to auction 5G-specific radio spectrum to mobile carriers. The regulatory moves follow last week's 5G legislative agreements in the United States and European Union, demonstrating how countries are moving to hasten availability of faster next-generation cellular networks.
Of the three nations, Italy has been the strongest in testing 5G services, thanks to early government assistance to domestic carriers TIM, Vodafone, and Wind Tre. Last year, leading carrier TIM and Huawei announced a collaboration on 3.7GHz tests across Italy, named Turin as Italy's first 5G city, and reached 20Gbps speeds using the country's first 28GHz millimeter wave antenna. Separately, number two carrier Vodafone made Italy's first 5G data connectionwith Huawei 3.7-3.8GHz equipment in Milan, achieving over 2.7Gbps speeds and "just over a millisecond" latency. Third-place carrier Wind Tre has worked with Qualcomm and ZTE on 3.7GHz trials in Italy, as well.
Italian regulator Agcom said that it will auction 2.5 billion Euros worth of spectrum in the 3.6-3.8GHz and 26.5-27.5GHz bands, offering 18-year terms. Agcom also plans to offer 30 megahertz of 700MHz spectrum for a shorter 15-year term. Notably, telecom industry groups in Europe have criticized terms shorter than 25 years, and though the EU apparently settled on 20-year terms last week, the Italian auctions fall short of that duration.
Separately, Portugal's telecom regulator Anacom announced a public consultation process to determine whether carriers are interested in purchasing 450MHz, 700MHz, 900MHz, 1500MHz, 1800Mhz, 2.1Ghz, 2.6GHz, 3.6GHz, or 26GHz spectrum. The consultations will end on April 19, after which Anacom will decide which spectrum should be allocated to carriers, manufacturers, public agencies, and industrial parties.
While "midband" 3.6GHz and 26GHz millimeter wave bands are globally in demand for 5G use, fewer carriers have enunciated interest in sub-700MHz bands. Deutsche Telekom/T-Mobile is a notable exception, with plans to offer 5G service across the U.S. at 600MHz. Many carriers have said that they will repurpose existing 3G/4G spectrum in the 900-1800MHz bands for part of their 5G offerings, and Sprint has committed to using 2.5GHz spectrum for its U.S. 5G network, so Portugal may wind up offering 5G spectrum across a wide variety of frequencies.
Last but not least, Australia has decided to auction 125MHz of spectrum in the 3.6GHz band, a process that will require reallocation of spectrum currently reserved in the country for fixed satellite service earth stations, point-to-point links, and site-based wireless broadband services. Australia will allow the 3.6GHz band to be shared by existing companies and new 5G carriers over a staggered seven-year period, freeing the spectrum fully for 5G in Adelaide, Brisbane, Canberra, Melbourne, and Sydney in two years; Perth in five years; and regional Australia in seven.
Australia's move into 5G has recently been under a microscope due to surprising U.S. lobbying efforts to keep China's Huawei out of 5G networks over cybersecurity concerns. Early in February, number two carrier Optus committedto a 5G launch in 2019 using Huawei and Nokia gear, but the U.S. lobbying has cast a cloud over that plan. Huawei has called the U.S. concerns groundless, and continued to offer its 5G gear to carriers in the Asia-Pacific region, the Americas, and Europe.