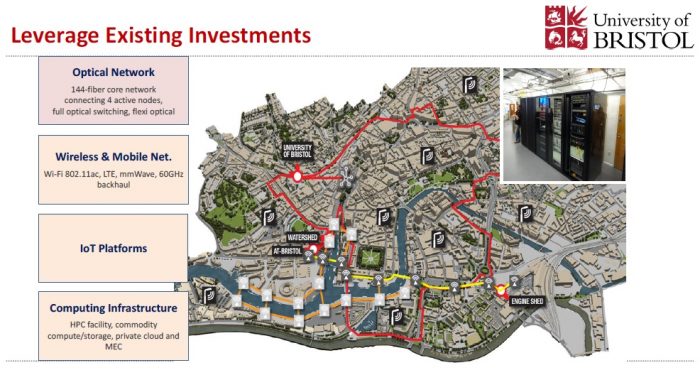 £25m for 5G projects on the anniversary of the UK's Digital Strategy
From the Orkney Islands to the West of England, the six projects led by small and medium-sized enterprises (SMEs), universities and local authorities represent the best of UK innovation, resources and expertise.
They will test 5G across a range of applications, including smart farming with drones, using the 'Internet of Things' (IoT) to improve healthcare in the home, increasing manufacturing productivity and maximising the future benefits of self-driving cars.
They are part of a £1 billion commitment through the Digital Strategy to keep Britain at the forefront of connectivity by accelerating the deployment of next generation digital infrastructure and driving forward new 5G business opportunities.
Margot James, Minister of State for Digital and the Creative Industries, said:
One year on from the Digital Strategy, we are delivering on our commitments to create a Britain fit for the future, with a thriving digital economy that works for everyone.

The ground-breaking projects announced today will help to unlock 5G and ensure the benefits of this new technology are felt across the economy and wider society.
Each testbed will receive between £2 million and £5 million in government grants, as part of a total investment of £41m from private sector and other public sector funding, to explore new 'fifth generation' mobile communications technologies that use high frequency spectrum to deliver internet speeds of over a gigabit per second.
Professor Rahim Tafazolli, Founder and Director of 5GIC and leader of 5GUK Networks said:
The 5G Innovation Centre is extremely pleased and proud to have been able to play a leading part in in supporting the DCMS UK 5G testbeds and trials programme. 5G represents a fundamental transformation of the role that mobile technology plays in society, delivering rich new services in sectors such as finance, transport, retail and health. It will drive trillions of dollars of additional activity through the world digital economy and the DCMS programme will ensure that the UK stays at the forefront of this exciting global race.