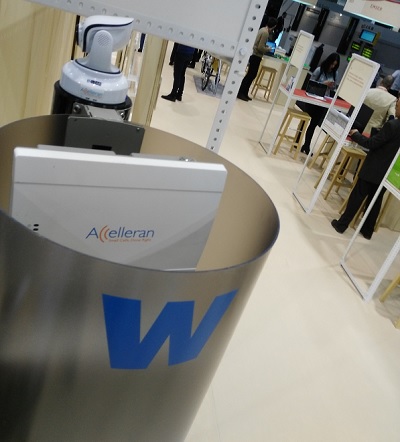 Acceleran showing demos at MWC 2018
Accelleran will be exhibiting and showing several demos on live (commercial) 3.5GHz LTE TDD spectrum and cabled 2.6GHz LTE FDD during the MWC18.
The demo consists of a 3.5GHz Small Cell with embedded EPC connected to a local Plex Media server on a little Intel NUC, also located at the City of Barcelona showroom lamppost.
Videos contained in this "extreme edge" media server can be browsed and seen in the 3.5GHz Smartphone. Other cases such as video uploading into the server could also be possible.
This operative LTE 3.5GHz City of Barcelona showroom lamppost will be located at 7G71 (Belgium Pavilion).
Acceleran (with Antonio Garcia) will be more than happy to welcome you in 7G71 during the Mobile World Congress 2018.