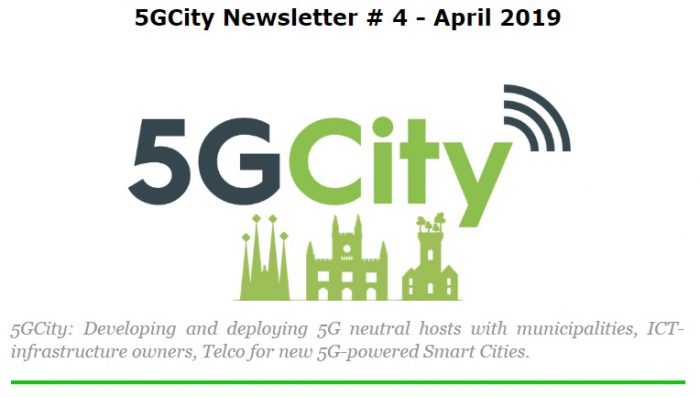 The fourth 5GCITY newsletter is published, with the latest news on the project funded by the European Commission in the framework of Horizon 2020.
In the new issue: 5GCity Crowd Streaming, 5G Impact on Media Porduction Workflow, new papers on Deploying at Novel 5G-Enabled Architecture on City Infrastructure for Ultra-High Definition and Immersive Media Production and Broadcasting and Cloud & Edge – Security and Trust in OpenStack.
Upcoming events will be in Malaga – 5GForum, Lucca – 16th European Digital Forum and Valencia – EuCnC 2019.